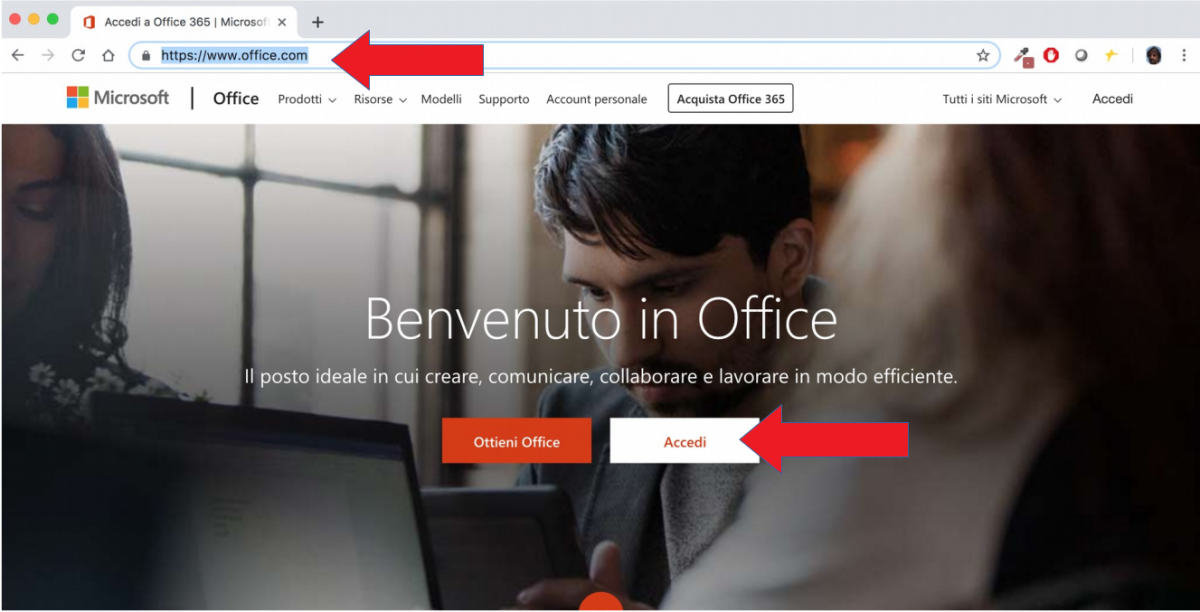 Enter your email address and password. This is your personal Unicam email (es. tito.tazio@unicam.it if you are an employee or a professor, tito.tazio@sudenti.unicam.it if you are a student).
On the next step select Work or school account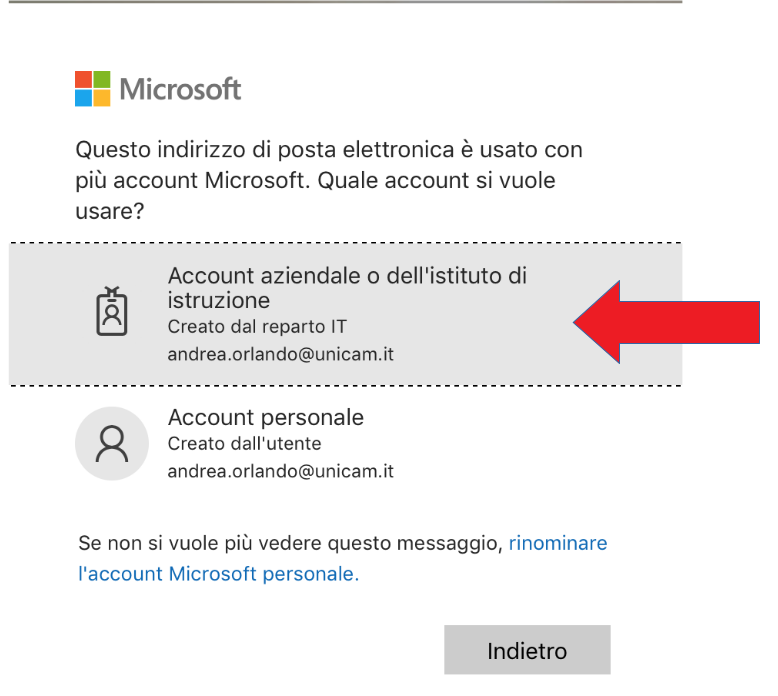 You are redirect to another login page;

Insert your Unicam account that you are using for the university services and select "Sign in".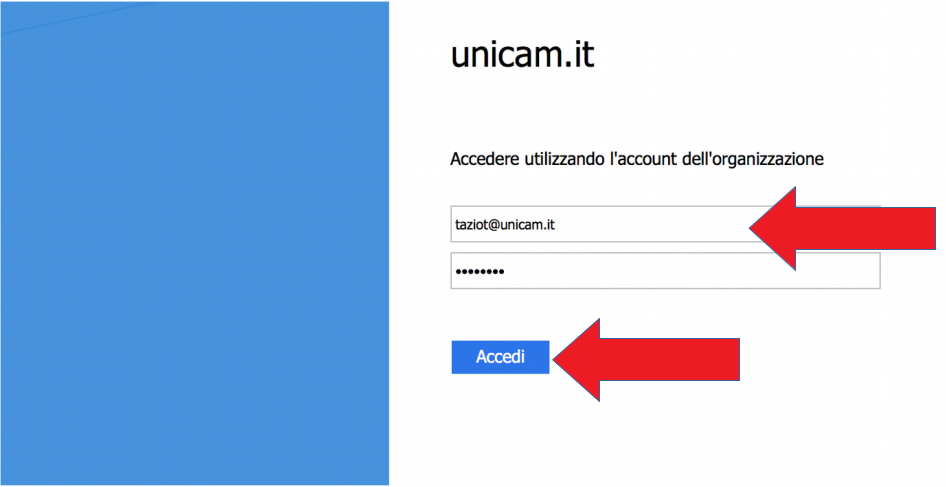 La pagina seguente contiene l'ambiente personale che consente di utilizzare le App di Office 365 in cloud.